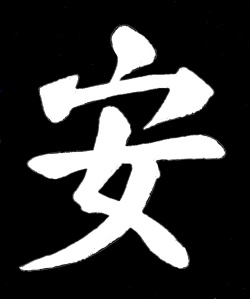 " the peace that comes when energies are in harmony, relationships are in balance and our world is in order "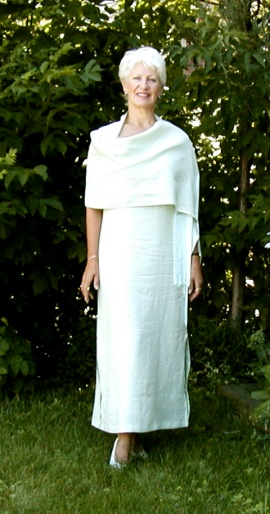 This pale ice green ankle length dress and shawl with 12" fringe is made out of the finest quality 100% Irish Linen (shirt weight). This dress will move right through a luncheon, garden party or a special dinner.  Just wrap the shawl around your shoulders as the sun goes down.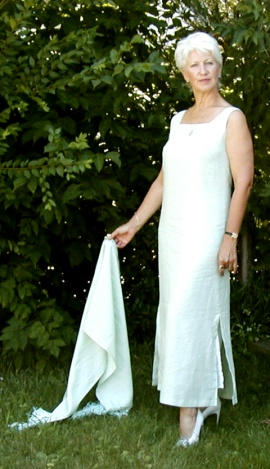 More outfits will be added as they are designed and completed (or when I get them photographed)

Please contact the artist/designer for more information/prices/designs, etc.

Every outfit is made of the finest quality natural fibres.*  Special attention to detail.

When you want to feel and look your best.

*Raincoats are made from Polyester or Blends.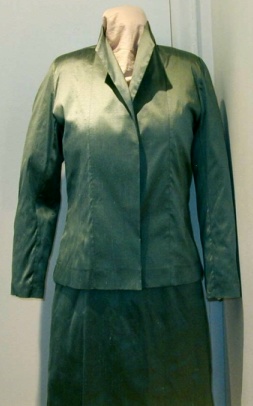 A two piece Mother of the Bride outfit designed with love for my best friend whose daughter was married in Scotland in July, 2002.  The gown and jacket are created out of exquisite Steel Green/Blue Silk Dupione.  Fully lined.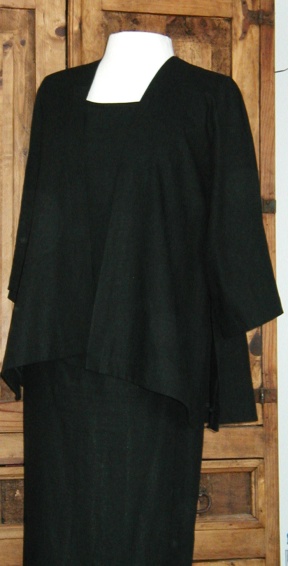 Jacket, # jve-001, shell, # jve-007, skirt, # jve-002

Unlined, pre-washed Linen.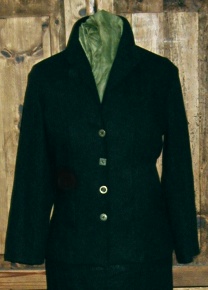 Jacket # jve-006 with four distinctly different brass buttons..

Unlined, prewashed Linen.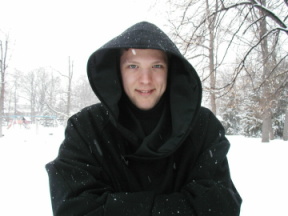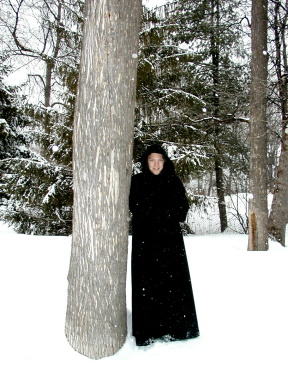 Black Melton wool, fully lined, hooded, full length double breasted coat.  Turned up cuffs and full back pleat.  (My son Creag's coat)