In Memory of Catharine MacKenzie

Catharine at her happiest, enjoying her animal family

I never met Catharine face to face, never shook her hand or gave her a hug, but I considered her my friend.

I met her through the Dollmakers List.  She contacted me when I introduced myself on the list and as another "Canuck" just wanted to say hi.  We hit it off right away and soon the messages were flying back and forth.  Phone calls with lots of laughter and stories came next.

Catharine was born in Summerside, PEI on April 14, 1952.  According to her mom, Lillian MacKenzie, she was an "army brat".  She started school in PEI, the family then moved to Montreal and on to Vancouver where she spent the rest of her days, drawing, writing poetry,  illustrating, designing and carving miniature furniture and creating miniature wooden dolls.

She took correspondence courses from Art School and worked as a Graphic Artist for the City of Vancouver.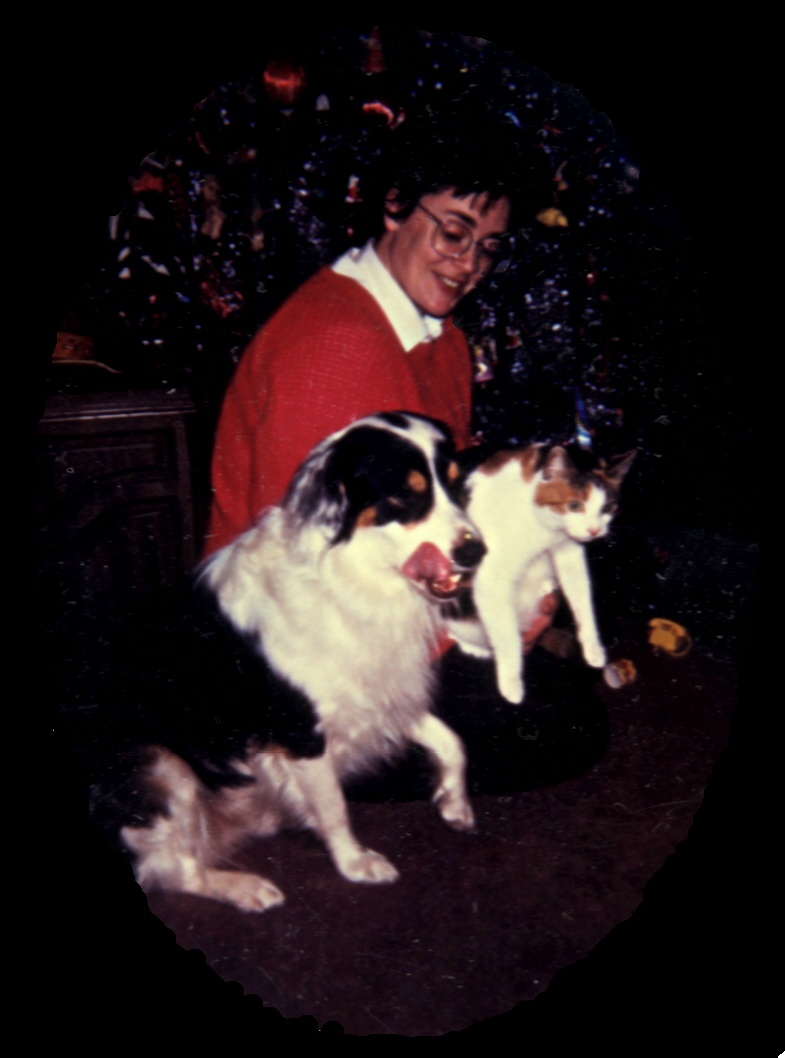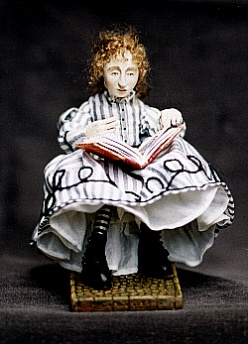 "THE READER"  1:12 scale  Wood

While I was editor-in-chief (in jest she used to refer to me as the general dogsbody) of the CDAA Newsletter, she was ready, willing and able to help whenever I called upon her expertise for a contribution.  I would call her and tell her what the article was that I needed a cartoon or illustration for and within 48 hours I would have it faxed or emailed to me as an attachment.  No qualms about being helpful.  She designed the cover of the first Canadian Doll Artist Association (CDAA) Conference held in Ottawa in May of 2000. She was unable to attend.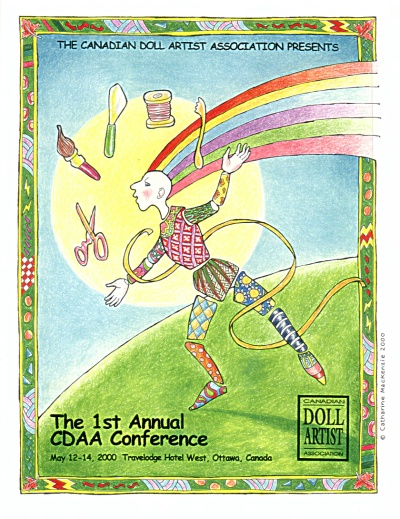 Catharine passed away at 3:00 a.m. Pacific time on  May 19th, 2000 of multiple brain tumors and other complications after a short illness.

Catharine will be dearly missed.   Those of us who were lucky enough to have known her, are blessed with the memory of one very terrific lady, a friend.  Our lives were enriched through her myriad of artistic talent, her generosity of soul and her kind heart.